Posted on | March 26, 2016 | Comments Off on Artist's Emporium Open House
Posted on | March 26, 2016 | Comments Off on Reading with Raptors at the Winnipeg Public Library
Owls and falcons will be swooping in to the library with staff from the Prairie Wildlife Rehabilitation Centre. Staff will bring an owl or falcon and together we will read stories and learn interesting facts about these wondrous birds. For children ages 6 years and older. Younger siblings may attend if accompanied by an adult.
See the link for details and registration information.
Posted on | March 26, 2016 | Comments Off on Manitoba Chamber Orchestra Spring Matinee
The Manitoba Chamber Orchestra is able to offer $4 tickets to our Spring matinees for K-12 school students and their teachers / parents, thanks to a generous subsidy.
This includes an April matinee performance by 16 year-old prodigy of the recorder, Lucie Horsch; and a May matinee performance by Canada's most celebrated violinist, James Ehnes.
Manitoba Chamber Orchestra Spring Matinee
Posted on | March 26, 2016 | Comments Off on Rainbow Stage Music Theatre Conference
As a brand-new educational initiative, Rainbow Stage will be hosting its first Musical Theatre Conference, specifically geared towards Junior High and High School students! Students will choose and participate in four of eight unique workshops that cover the most important business and creative aspects of running a theatre and "putting on a show."
Rainbow Stage Music Theatre Conference
Posted on | March 6, 2016 | Comments Off on Kidsfest
It's time to order your Winnipeg International Children's Festival – Kidsfest 2016 tickets.
Kidsfest will be held from Thursday, June 9th to Sunday, June12th at the Forks.
(To see details of Kidsfest, this years' artists, the schedule, directions, map of Kidsfest and other information visit kidsfest.ca.  Schedules for this four day festival are located here: http://www.kidsfest.ca/kidsfest/schedules)
The tickets are $8.10 each (discounted group rate) for adult and kids over 24 months,and 24 months and under are FREE; they do ask at the gate for kids' present ages.   So, if your child is or turns 25 months on the day you go; then you must pay $8.10 for that child.  (At the gate, the tickets are between $12 to $14 each; depending on the amount of tickets needed.)
Kids receive a wristband that is good for all 4 days.
Adults need to buy additional tickets for each day they plan to attend.
**Please email me at jmturner@mts.net to request tickets.**  
I will then email you my home address and you must send a cheque or drop off a cheque or your money to pay for them.
If you want me to send you your tickets when I receive them, please include a stamp when paying.
*PAYMENT must be made on or before Tuesday, April 5th 2015.*
 
Posted on | March 6, 2016 | Comments Off on MASH Manitoba Museum Workshops
Pre-register with MASH for the following workshops at the Manitoba Museum on April 6, 2016:
Lapidary Workshop for ages 7 – 11 years
Students experience the level of skill required of an Inuit artisan by shaping and polishing their own soapstone pendant to take home. Drawing from traditional and present day objects students learn about the different uses of soapstone in both its practical and symbolic functions, its physical proprieties, and Moh's hardness scale.
Ancient Civilizations for ages 12 – 18 years
Students answer the question "What is a civilization?" using ten basic characteristics of civilizations as a guide. AncientNorth American civilizations, such as Cahokia, are explored. The characteristics of civilizations are made relevant through their application during a museum scavenger hunt. And a pottery activity where students enjoy creating their own version of a historical Manitoba pot.
The workshops are 90 minutes long, following the workshops we will be free to visit the museum gallery and explore.
We will meet April 6, 2016 at the museum at 12:30 pm. (The workshop is starts at 1 p.m.)
The cost is $4.75 per person (including GST) Prepayment is required.
Space is limited. (maximum of 60 people for the Lapidary Workshop, and a maximum of 30 people for the Ancient Civilizations)
For more information, or to book yours spots, contact Vicki at victoriabuechler@gmail.com
Posted on | March 3, 2016 | Comments Off on Teens Clinics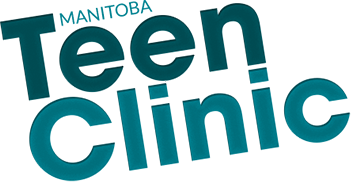 Teen Clinic provides health care to teens and young adults on a "drop-in" basis. Teen Clinics are located in schools or community health centres across Winnipeg, rural and northern Manitoba. At a Teen Clinic you can speak to a health care provider about any health issue that is important to you and your care will be confidential.
Visit www.teenclinic.ca for more information about Teen Clinic, to find a TC near you or link to other health resources.
Posted on | March 3, 2016 | Comments Off on Opera for Children: Three Little Birds Productions presents The Three Little Pigs
Three Little Birds Productions presents:
The Three Little Pigs by John Davies

Thank you for your interest in the upcoming production of The Three Little Pigs. We are excited to share the wonders of classical music and theatre with you and your students. We invite you and your students to join our adventure in the magical world of opera, where they can be involved in the storytelling by helping our heroes reach their goals. Immerse yourselves in an environment created to entertain, encourage creativity, and renew the thrill of learning something new. Laugh, learn, and enjoy the magic of opening a book.

An operatic version of the story of The Three Little Pigs based on scenes from operas by W. A. Mozart. While brother pigs Don Giovanni and Cherubino set off to make homes of sticks and straw, their sister, Despina, goes to the library to read up on "huff-proof, puff-proof" home construction. After Wolfgang Bigbad blows down the boys' flimsy homes, they run to their sister's sturdy new brick house quite ready to admit that going to the library and reading books is a pretty smart thing to do after all.

Program Length: 1 hour
· 5 minute puppet show performance
· 45 minute English opera including dialogue
· 10 minute question and answer period
Upon confirmation of ticket purchase, teachers will be provided with an Educational Package that includes information about opera and classical music, games, etiquette and discussion topics.
Location: Asper Centre for Theatre and Film, 400 Colony Street
Showtimes: Thursday May 12 – 9:30am, 11:30am, 2:00pm
Friday May 13 – 10:00am Sold Out, 1pm
Discounted School Program Fee: $6/child (teachers and chaperones admitted at no charge)
Group Size: Your class will be sharing the performance with a maximum of 150 students.
We apologize, but we are unable to issue refunds for sick or absent children.
For further information, please see our website threelittlebirdsproductions.ca, or contact us at threelittlebirdsproductions@outlook.com
Posted on | March 3, 2016 | Comments Off on University of Winnipeg High School Enrichment Program
Homeschoolers have the opportunity to participate in the University of Winnipeg High School Enrichment Program 2016 from April 25-29, 2016.
Tuition for the week is $180 per student.
The brochure and application form are available at: http://www.uwinnipeg.ca/enrichment-program/index.html.
If you are interested in this program, please register directly with Rebecca Stephenson (address below) by March 14th. Under division, please write "Homeschooling" and please add Rita Campbell as the contact person. You will be contacted directly by the University. There are a limited number of placings so it is on a first come basis but the University will try to accommodate anyone who is interested. It can be a great learning experience!
Rita Campbell secures future spaces for homeschoolers with this program. In addition to registering directly with the university, please also e-mail Rita at homex456@excite.com so she will know how many spaces to request for 2017. Thank you.
Rebecca Stephenson
Faculty of Science
The University of Winnipeg
515 Portage Avenue
Winnipeg, Manitoba, R3B 2E9
Posted on | February 19, 2016 | Comments Off on Freeze Frame International Children's Film Festival
Film screenings, workshops and more.
March 6-12, 2016
Full details here.
« go back
—
keep looking »